"Don has a proven record of delivering results" Jerry Miller, Artist
---
"Cary is one of the greatest communities in America. I want to make sure it stays that way. Below are some examples of the awards and recognition Cary has received over the last few years. Click on the links to learn more, and please consider joining our campaign to make Cary an even better place than it is today." Don Frantz
---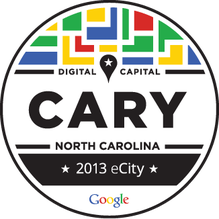 Cary was named the North Carolina Google eCity in 2013. Click the image to the left to learn more about what exactly an eCity is.
The
BIG News
however is that
Google Fiber is coming to Cary!
Cary citizens and businesses will soon have access to one gigabit per second internet service which is 100 times faster than what we have today. How fast is that? You will be able to download an entire movie in less than 2 minutes!
---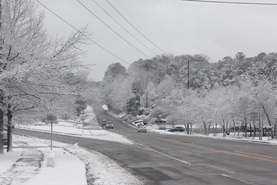 There is no question that the Town of Cary is the
BEST CITY for SNOW REMOVAL
. Read the WRAL story about it
HERE
.
"While Cary has 25 percent fewer roads than Raleigh, they have nearly double the trucks and plows. That's because Town Council members years ago issued a directive that snow removal is a top priority, no matter who owns the road."

"We've got the staff to do (it)," Hecht said. "We're going to get out there and do it. We won't wait on DOT."
---
---
Paid for By Frantz for Council
109 Canyon Run
Cary, North Carolina 27513